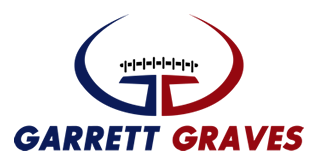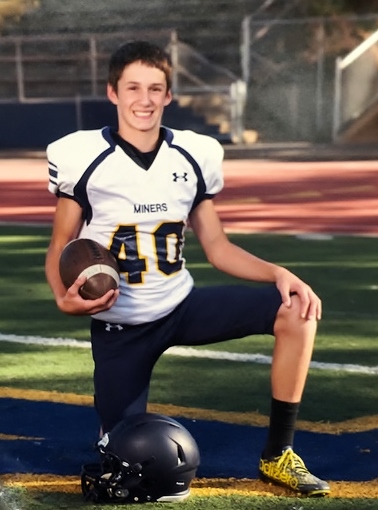 About
"Perfection is not attainable, but if we chase perfection, we can achieve excellence."
– Vince Lombardi
Twelve years ago, still in a booster seat and weighing in at 30 pounds, a little boy anxiously waited for his chance to get out on the football field. He dreamed of the day he'd meet the league's weight requirement and could begin chasing perfection, and from the young age of five a love affair grew alongside his body, until he was finally able to play at the age of seven.
That boy was me, Garrett W. Graves.
Now a senior in high school, my passion, determination and competitive spirit continue to be my motivation. Success, a reward.
On the field I'm the starting Varsity defensive back (cornerback) at Nevada Union High School in Grass Valley, California: a D-1 school; I've also played in numerous junior-level and high school-level competitions throughout my career, including at the national level with Team USA and at Football University (USA Football U-15 Development Games 2013, 2014. USA Football International Bowl U-16, 2015 and 2016, and with Football University Top Gun 2014, and selected for the Football University Eastbay Bowl 2015).
Even when I'm not on the field, I want to be near it, and – for the last three seasons – I've enjoyed supporting my community as a volunteer assistant coach in the local youth football league. Plus, I strive to balance my commitment to football with that in the classroom, and my current GPA reflects my dedication to school. To stay in top physical condition for the season I eat a wholesome, nutritious and protein-rich diet, I play baseball, wrestle and run track, and I focus on speed and agility training every day.
Not only have I applied for NCAA eligibility (NCAA Id: 1602426205), but I have taken the SAT.
I am proud to say I do not use recreational drugs or illegal performance enhancing substances because I intend to maintain a lifelong healthy and active lifestyle through sports.
With the support of my teammates and family, I've become the best version of me: humorous, outgoing, smart and achievement-driven. Not only would getting into college allow me to pursue my academic dream of earning a degree in business, athletic management or marketing, but I could also continue to work toward perfection on the football field.
As a STUDENT I will succeed because I know where I am going. As an ATHLETE, with my consistency, persistence in training and passion, I will continue to develop into a top competitor. As a STUDENT-ATHLETE I will achieve excellence.
Garrett W. Graves
Contact
Contact:
Garrett Graves
PO Box 333
Grass Valley, CA 95945
(530) 575-6505
gravesgarrett@yahoo.com
@GarrettWGraves